Nine Sunsplus Systems Co., Ltd.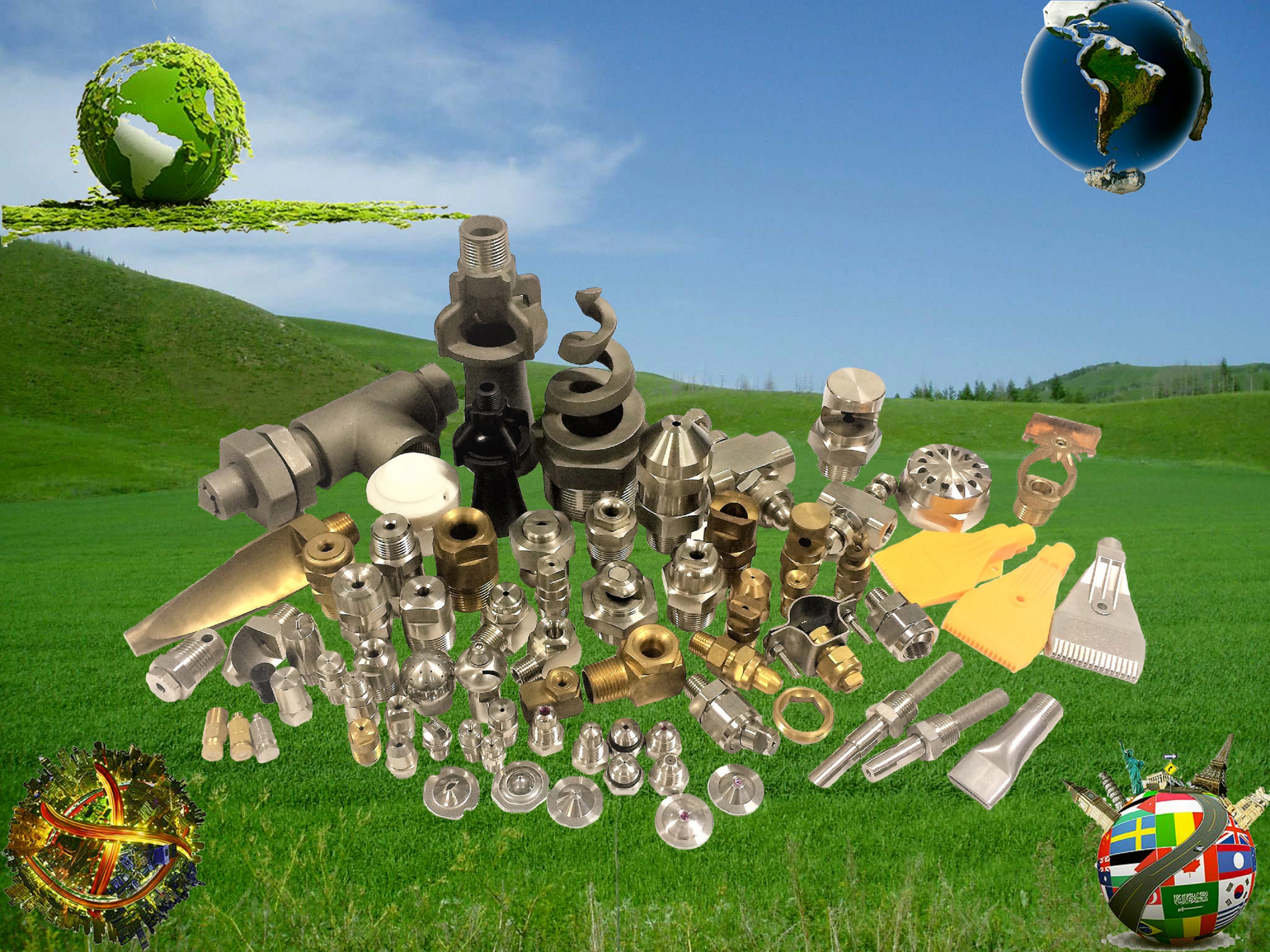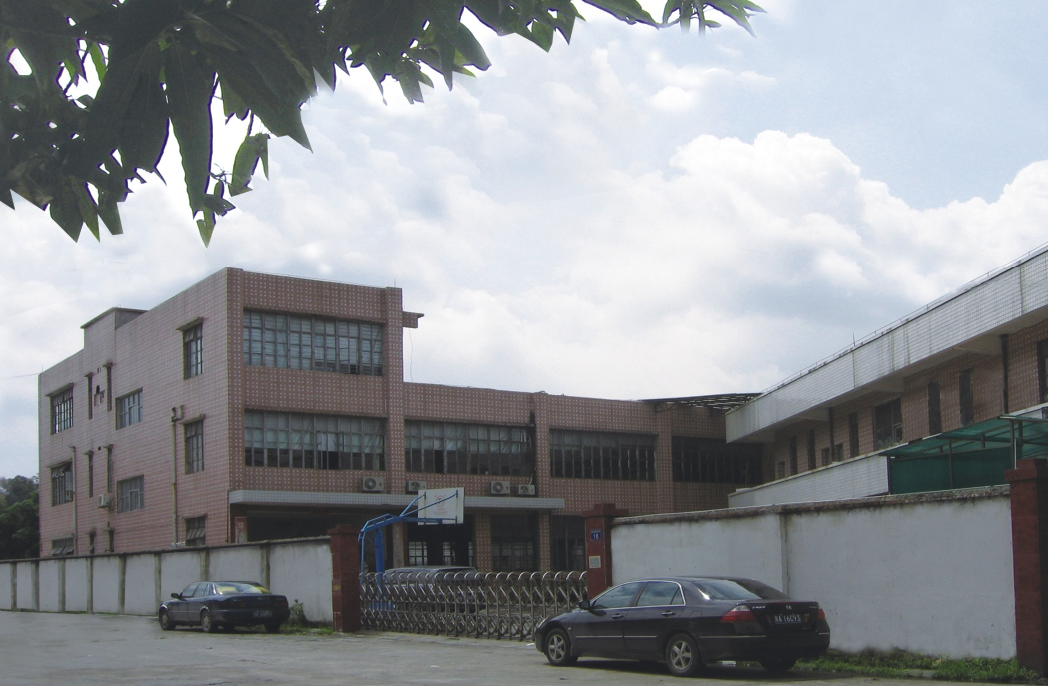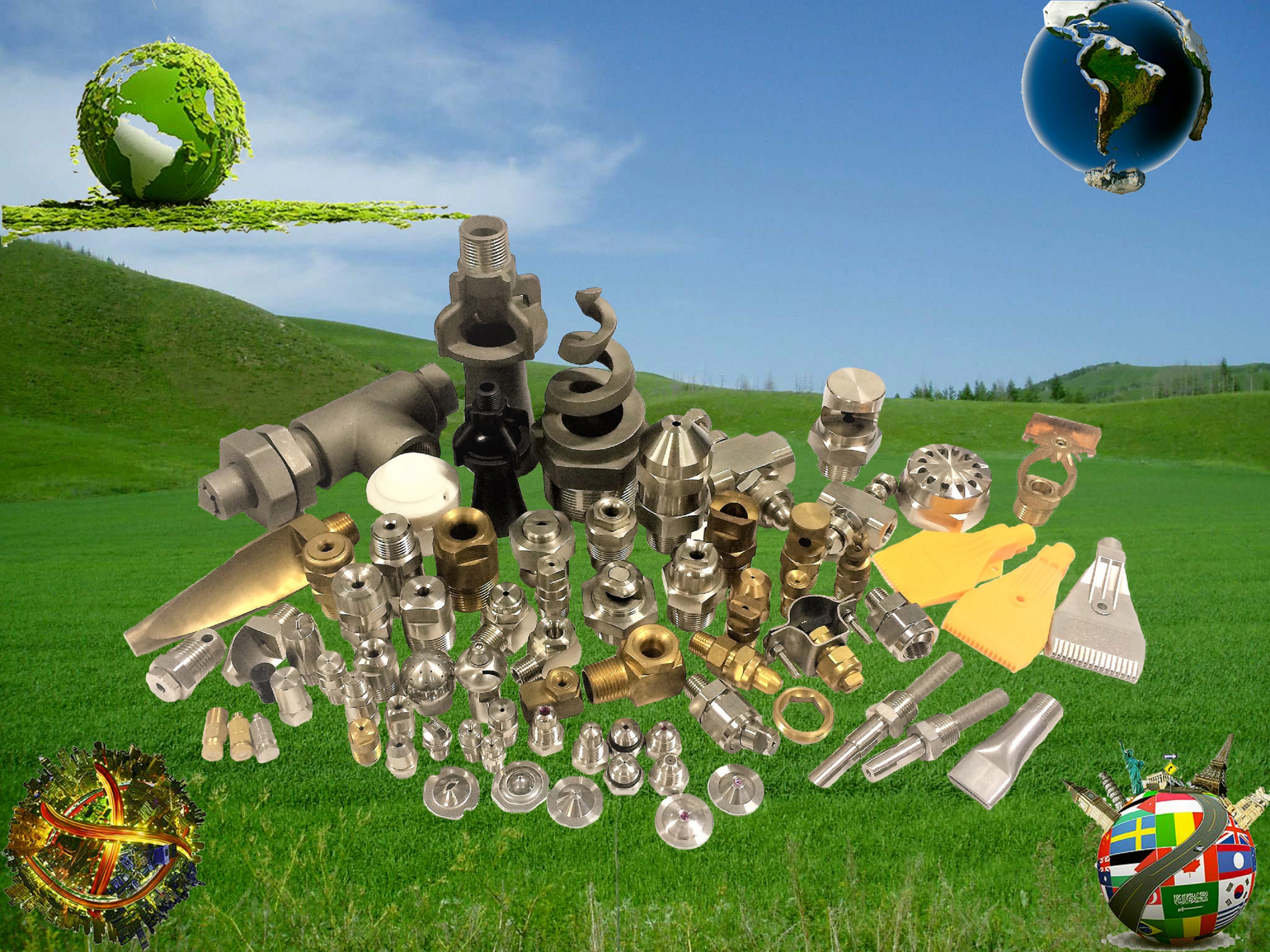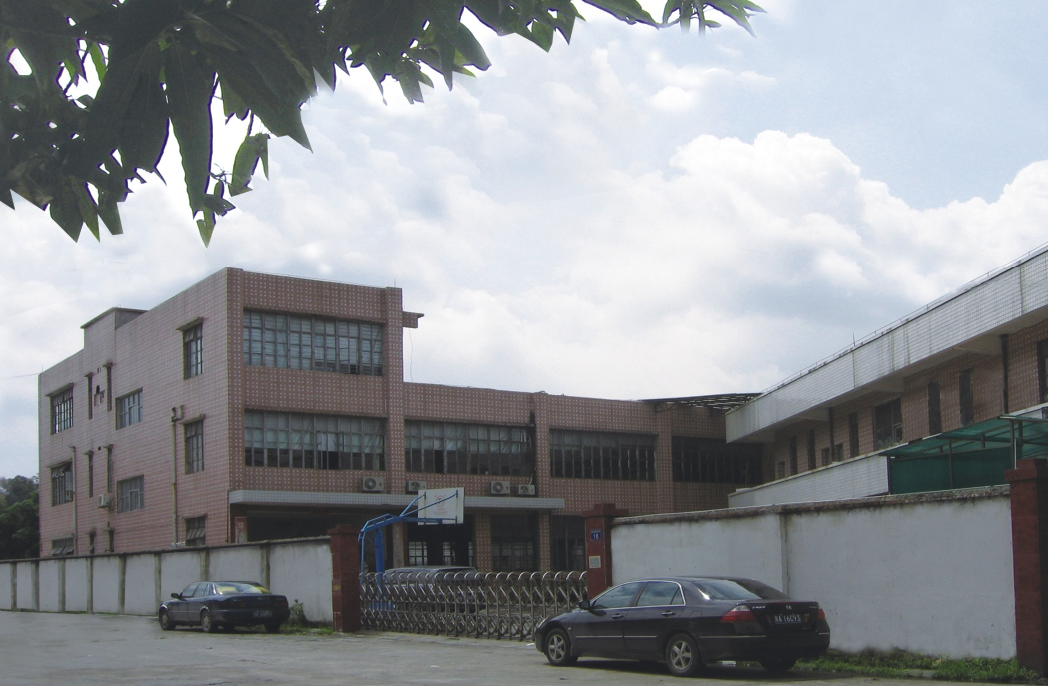 Nine Sunplus System Co., Ltd was founded in 2002 for spray technology. We are a scientific and technological enterprise with ceaseless self-development and innovation, and focus on the research and development of new products.
Since its establishment, Nine Sunplus System has been concentrated in the development of spray nozzles, spray facilities, numerical cleaning facilities, corrector, correcting valves(sensor), annunciator, tension controllers, tension balance controllers, net-tensioning facilities, elevating facilities, filters, rotary vibration sieve, white water recycle filters(gravity filters), camber filters, paper humidificating facilities, chemical deliquating facilities (chemical inputting facilities) and accessories. Our mission is to provide high-quality products and reliable technical support services to our distinguished customers.

Advanced Production Facilities
There are tens of machining centre machines:
20 numerical milling lathes, 5 numerical cutting machines, 1 hydraulic machine, 5 welding machines, 10 regular lathes,
3 radial drilling machines, 6 shaping machines, 3 radial drilling machines, 5 testing facilities and 2 numerical sawing machines etc.
Besides, we also own hydraumatic testing lab and precision particle testing machines, which guarantee excellent quality of the products.
Therefore, machining precision can be up to 2μ, and orifice size precision can reach to 0.08mm.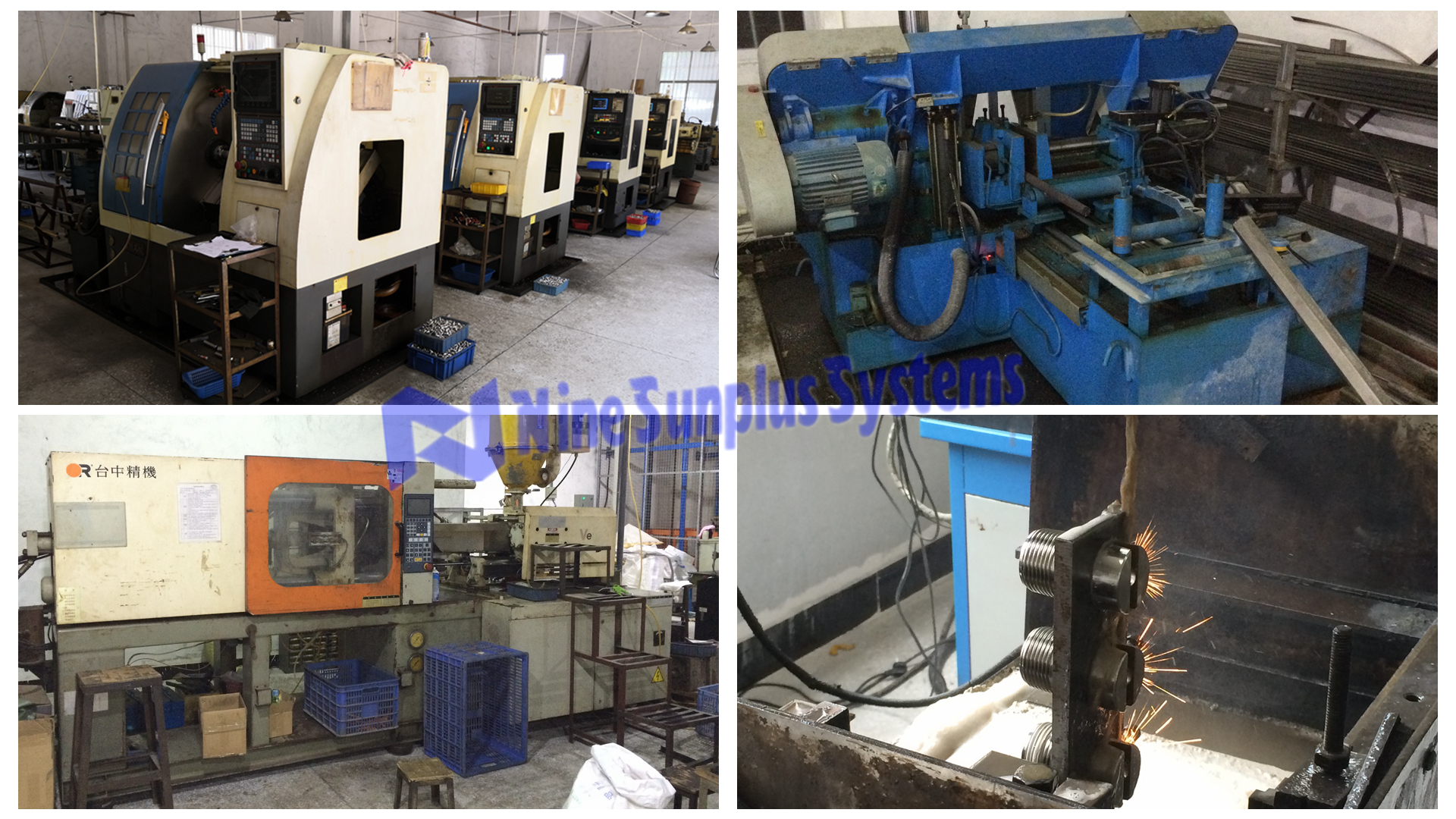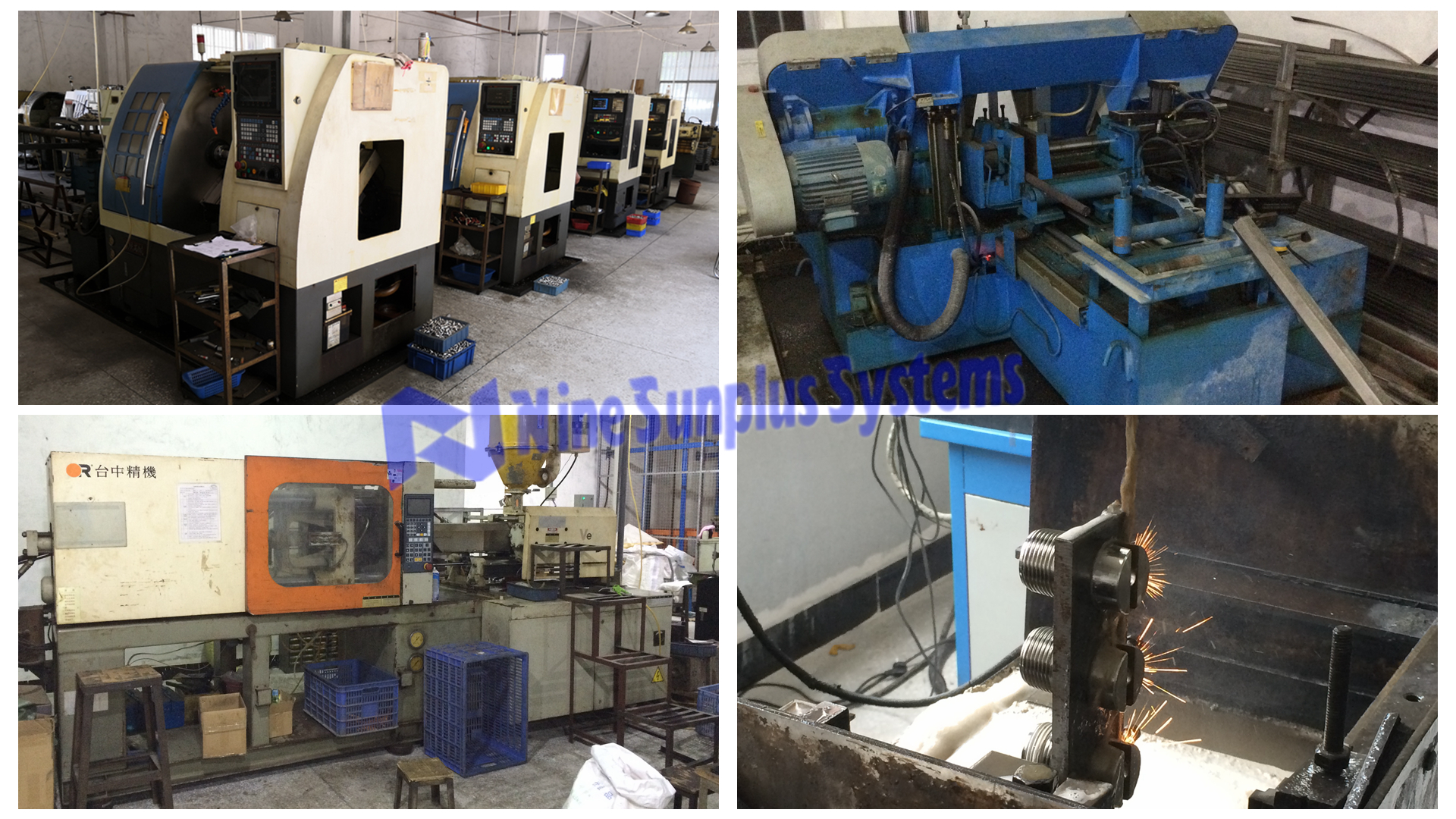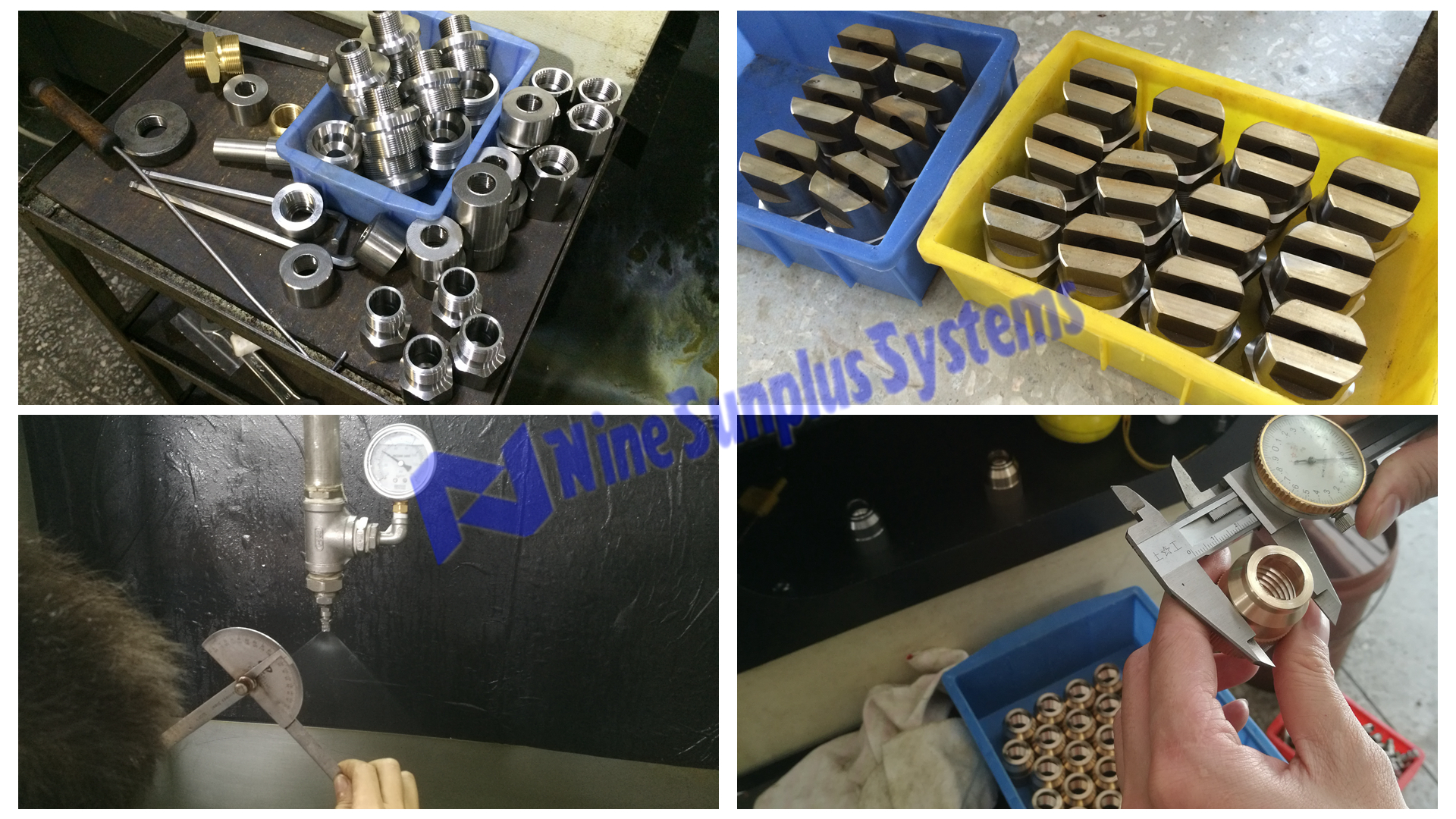 Outstanding and Professional Team
Nine Sunplus System has a team gathering of highly skilled and qualified employees.
There has more than 100 staffs, and 5 senior engineers. Every of our workers in the team, is dedicated to improving the performance and quality of spray products, to timely adjusting and optimizing the production methods and processes regarding the needs of the market, which makes customers to feel spiritual shock brought by the new spray technology, and satisfied with the top quality as well as service.
Positive Company Image
A good reputation and years of effort, our company's image is deeply rooted minds of our customers.
The successful image comes from our emphasis on intellectual property and product quality, and we believe companies can be endowed with strong vitality with good brand image.
In 2005, we obtained the patent of felt cleaning facility with numerical power driven steel brush, and then passed the certification of ISO9001:2008 quality management system in the year of 2009.
Our company's technology and product performance have reached the world advanced standard. Moreover, it has been recognized by the same or relevant industry for the high quality of products and good reputation of Nine Sunplus Systems in the international and domestic market.
Company Name:
Nine Sunsplus Systems Co., Ltd.
Location:
2nd Floor, Shenghui Tower, No.6 Road Jinfeng South, Nancheng District, Dongguan 523078, Guangdong, China
Business Type:
Manufacturer
Export Percentage:
91% - 100%