Our air products convert low-pressure compressed air into a high-speed concentrated airflow, flat fan-shaped airflow or high-impact air curtain against the target. They make higher-quality air flow shape than opening pipe and drilling nozzles, and some other air nozzles, which means more reliable, repeatable performance, and can be of assistance on improving the production process.
The WindJet air nozzles can be use for sweeping dust and particle, blowing fluid, horizontal spraying, cooling and drying.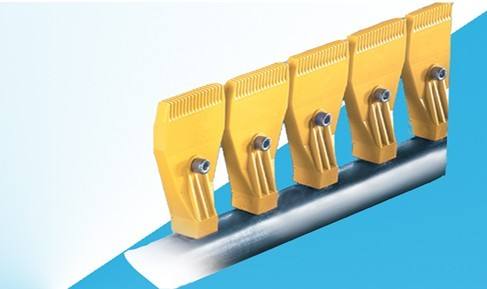 Generate efficient, controlled flat fan air pattern for a uniform spray distribution, and available in materials that withstand high temperatures. With low noise levels and can be mounted side-by-side for air curtain applications.
---
The UniJet air nozzles deliver a wide, uniform flat spray pattern. Can be used in cooling and drying rubber sheets, conveyor drying, purging electroplated bottle parts, containers drying...Flow rate can reach to 1591 Nl/min.
---
For further information about air nozzles, please check data of each model.