Misting nozzles, also fine spray nozzles, in a hollow cone spray pattern are mostly used for cooling systems, dust control, humidification, fog systems etc, and appled to a wide field like coal mining, landscape architecture, food processing industry etc.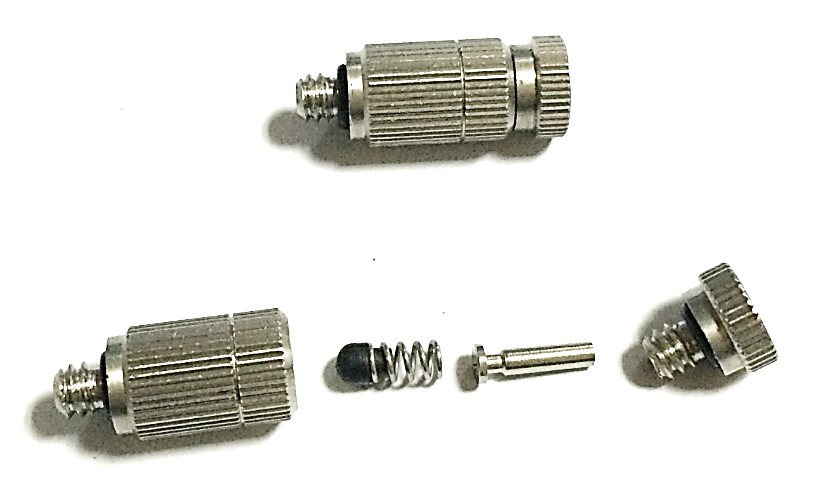 ---
Misting nozzles like 5475 can work under pressure range from 3bar to 70bar, or even up to 120bar, with anti-drip device inside. We supply these nozzles, together with fittings like PE pipe /nylon pipe, fast-inserting joints and so on.
---
Please check our product list for more information about fine spray nozzles like 1731, 1736. They are hydraulic atomizing spray nozzles, which can form a very fine atomizing spray with using hydraulic pressure and without using compressed air. The spray is evenly distributed, and pressure and flow can be used in a wide range.